vintage amplifiers
Birdwood Guitars is happy to offer a wonderful range of rare vintage amplifiers as well as an amazing range of locally made, hand built vintage amplifiers made by OAK AMPS.
Oak Amps is a small one man company that is based right here in the blue mountains. Tim has a knack of finding old studio amplifiers and other treasures that he can convert into amazing guitar amplifiers. He uses vintage and vintage-spec components to craft amazing tube amps under the Oak Amps label.
If you are interested in one of our amplifiers, please don't hesitate to contact us on +61430498051 to organise postage of the smaller units or freight for the much heavier tube amplifiers.
We will be uploading images and details ASAP
arbiter soundhouse on top of a pair of leslie speakers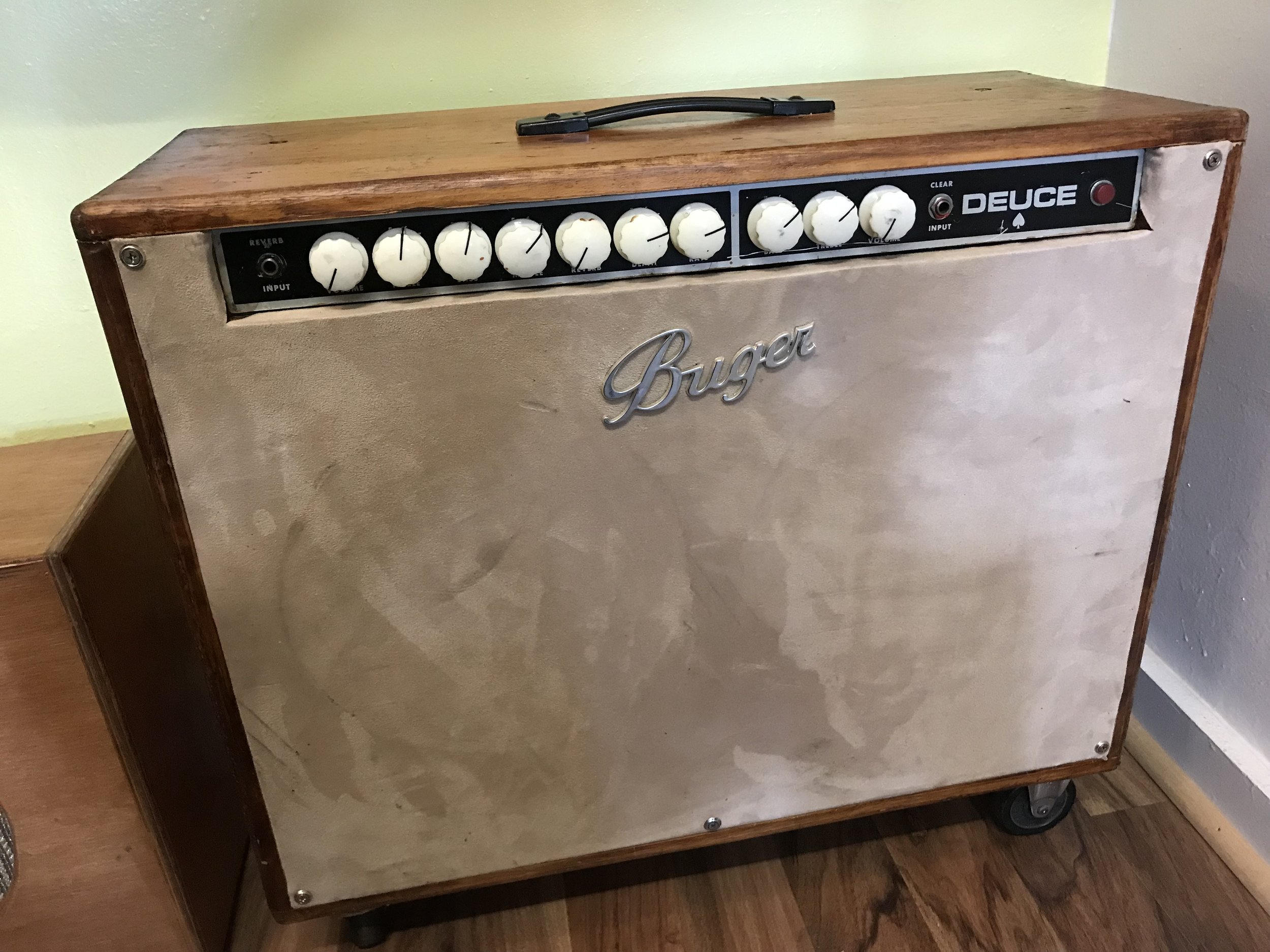 An amazing amplifier with huge tone!! Rebuilt by Tim Mason from OAK AMPS.
2 channels, 1 clean and a great platform for effects the other a reverb powerhouse.
Come in and give it a try. You'll love it.
$699
made in the malvern hills (vox ac15)
ef86, ef86, 12ax7, el84, el84, ez81.
only 400 made
extremely rare and bloody powerful!!!!
$2200
Contact us for information or shopping options
'oak amps'ARBITER soundHouse head
Currently away getting UPGRADES
Transistor pre amp. 12ax7, EL34, EL34, EL34, EL34, EL34, EL34, diode rectifier. Only 500 made by a small missile company.Very, very rare.
$1300. It's freaking loud!!!
Contact us for more details or shipping options.
'oak amps'Bass amplifier
This bass amplifier was built from components from a 1945 amplifier!!
(6f5 Fender)ef86, 12ax7, (6l6, 6l6 coke style), 5u4
Studio bass amp plus 1960's 15 inch eton speaker
$1200 SOLD
contact us for information or shipping options